Mahanirvana Diwas 2014
Days are lukewarm and nights aren't too cold yet but winter will soon fall in the big Ganges plain. We have started handing out sweaters to the children who didn't have one and we have bought new school uniforms to change the worn out ones. At the hospital we have resumed surgical interventions that in the hot season are limited mostly to emergencies because of possible complications. The children of the school, the elderly and the poor of the neighborhood are the most numerous patients in the centre. Our doctors offer a great service to the local community, making their work and recognized competence available.
This year Mahanirvana Diwas ceremony, the day Shri Aghoreshwar left his mortal body, started a week before lighting the dhuni and with a preparatory offering. Then we started whitewashing and preparing the place for the event. All the staff put great care into organizing the supply of materials, skillfully coordinated by Anil Baba as usually. Food, lights, the big tent for the meeting, costumes and equipment for children's music shows are among the things that were in the list. Two hundred blankets and quilts have been booked to let the people who would stay spend a comfortable night. The day before we worked until very late in the night to decorate the temple and the hospital and light up the compound.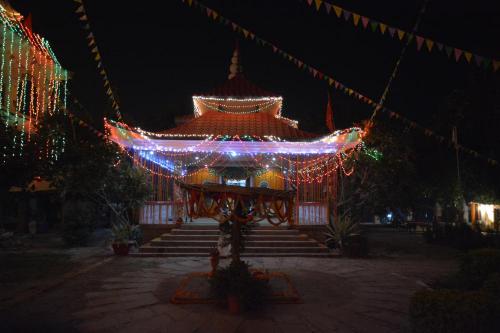 On the morning of November 29th the sky was clear. Shortly after the faint winter sun accompanied the havan of Guru Baba and Anil Baba, followed by the ancient Aghor Digbhandan. Before the members and the people present Prashantji raised the flag of the association Pujya Maa Shri Sarveshwari Seva Sangh. A collective Aarti preceded breakfast. In the meantime Anil Baba and Guru Baba started meet the people who had come.
At lunch Prashad was handed out and late in the afternoon we gathered under the big tent for the beginning of the children's performances. Everyone was enchanted with the chants and dances of the kids. The doctors and some guest addressed the audience in the night before Anil Baba and Guru Baba's final speeches. Chants and bhajans about Aghoris entertained the guest until late in the night while dinner was served to the people present.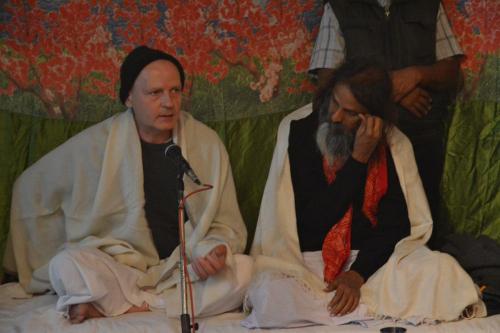 Thousands of people have been registered during a day peacefully spent in the perceptible presence of Shri Aghoreshwar Bhagwan Ram ji. The following day local newspapers have given prominence to the event.