School
Shri Aghoreshwar Gurukul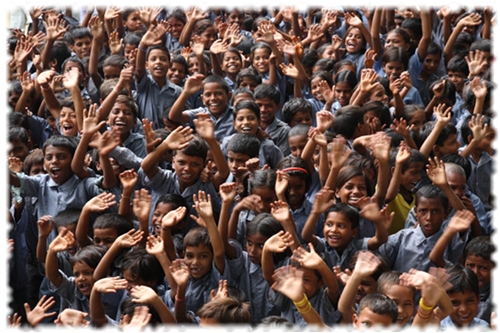 The very poor people of this area can hardly enter basic education for financial and practical reasons. The precarious economic situation of these almost always large families often adds to serious domestic dramas and ignorance, and don't allow families to give their children a natural growth.
Many times these children are necessarily compelled to work from their earliest years and can end up to be at adults' mercy. Many of the neglected kids dedicate themselves to the game of chance, to petty theft and to vandalism. A few of them must help their families at home in textile works and in embroidery on commission. Besides carrying out the main housework such as cooking, taking care of younger brothers, picking up cowpat or rubbish, little girls get early married.
The association starts its internal school, Shri Aghoreshwar Gurukul, to give to the children of the neighbourhood a primary school education. The first year, 2000-2001, the pupils were sixtythree and they have arrived at more than three hundred in short time. There are some Muslim pupils too.
Built up in a very simple way, in wood and thatched structures, the school has been moved and rebuilt many times until it gets the current masonry body. The area used for school and kids measures more than two acres. The school houses both the nursery school classes, U.K.G. & L.K.G, and the five primary school classes.
The ashram tried to get together and to give basic education to the greatest possible number of little girls. School provides kids with books, teaching equipment, summer and winter uniforms, shoes, and so on. The ashram pays the teaching staff and the center faces completely the management expenses without any public fund.
Every morning kids are give a milk and biscuits breakfast to partly compensate the widespread malnutrition. Vitamins are handed out in case of deficiency. Kids have also the chance to enjoy the medical treatment of the hospital inside the ashram.
In the afternoon there are music, dance and sewing courses for the older kids.

Sewing course

On the occasion of the annual feasts the little boy and girls prepare dances and plays for the present audience.

Ramayana

Bicycles for various ages, volleyball, basketball, football, cricket and several games allow kids to run wild and to have fun during recreation time.
After ending primary school, children can enter lower secondary school and high school in good level schools. The association provides for enrolment, books and equipment, clothes, transport and all that is necessary. More than sisty kids hold these scholarships.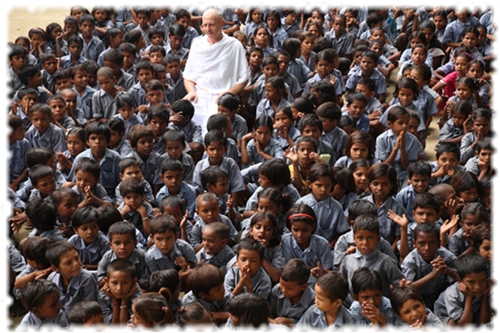 The Shri Aghoreshwar Gurukul school is registered at the Uttar Pradesh Primary Education Board.
Mr. Harsha V. Singh and Ms. Veena Jha are among the main supporters of Shri Aghoreshwar Gurukul.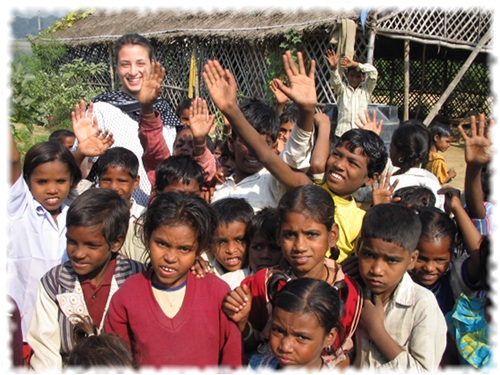 Selene and kids

Selene Biffi is in Shri Aghoreshwar Gurukul managing committee.

Open/download PDF Report updated 2010-11