On Saturday November 6th, the photographic exhibition dedicated to the children of the school of Varanasi opened – thirty five pictures by the Italian photographer Marco Garofalo who visited the centre last August.
The exhibition, under the patronage of the municipality of Mezzago, will be at the local library till the end of November. An overview of black and white prints which have aroused a deep interest and great curiosity among the visitors who came to the opening.
Marco has proposed an extract from his few days work, choosing frames of high impact and spontaneity. The school, the kids, the teachers, the hospital and the doctors were taken by the well-known photographer's digital eye with great sensibility.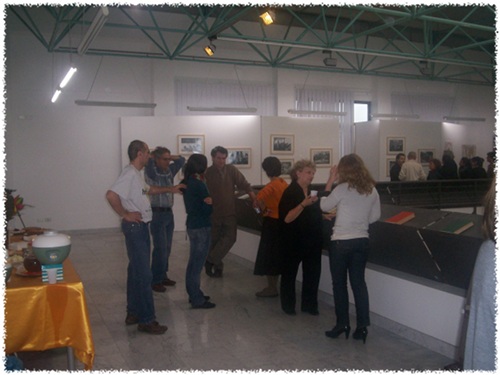 The images document a still hard reality, a world extraneous to our culture, a very poor and unstable environment but, at the same time, joyous and happy in its simplicity.
On November 28th the exhibition will move to Bloom (Mezzago) – the club is well known in the youth culture sphere for its often exclusive programs – and will accompany a Bharatanatyam classical Indian dance show performed by Nuria Sala Grau and two students of her.
The following week the exhibition will move to Bellusco, at Cantone della Musica, until the end of December. The ones who couldn't see it in Mezzago will be able to do it in Bellusco.
Our kids are waiting for you!