To Selene Biffi (Chandra Maa)
the Rolex Awards 2012
I arrived to India about ten days ago, and this time, besides Anil Baba and the other friends, there was Chandra Maa, that is Selene Biffi, at the ashram for almost one month, welcoming me. She worked with the children of the Shri Aghoreshwar Gurukul, giving short practical courses to improve their living conditions, and handing out the new educational game with illustrated cards conceived by Plain Ink.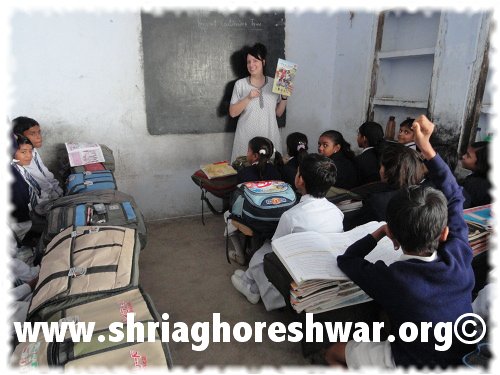 She also promoted environmental awareness and domestic economy activities, and in the province of Mirzapur she handed out about a thousand copies of her first Indian job, basic sanitary and health rules passed on through a funny comic for children with low literacy levels.

Of course she goes on following the activities for which she collected about forty awards and important recognitions national and international media reported – the Italian newspaper La Repubblica and Il Sole 24 Ore, The Washington Post and The Huffington Post USA just to mention a few, mentioned her. Her non-profit organization has been  mentioned by Arianna Huffington in the Huffington Post Italia home page as expression of the 'innovation, cleverness, character and determination of Italian people'.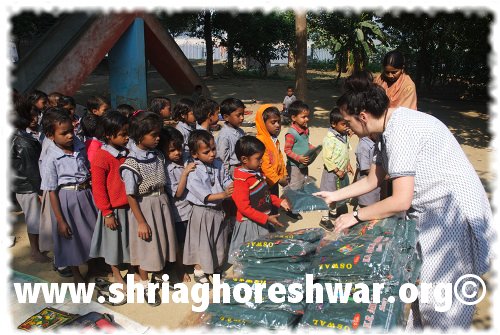 While graduating in International Economic Management and, then, getting her master's degree in International Humanitarian Action, she 'invented' YAC (Youth Action for Change) that soon reached many young people in 130 countries giving Selene worldwide fame. Awards and international recognitions, from the UN and European Community as well, start raining down on her. Lot of people copy her intuitions. She works with the main UN and independent non-profit organizations (Oxfam, Amnesty International, etc.) bur her brilliant creativity doesn't stop and makes Forgotten Diaries, website for young people living in forgotten conflict zones, and soon after she launches Young Innovation Europe, European magazine run by young people for young people.
Listing all the prizes and awards she got would need too much space but we can remember, among the many, the Premio Isimbardi in 2007, Milano Donna in 2010, many eContent Awards, the Takunda award, just to stay within the Italian ones, while abroad awards and prizes arrived before, since 2004 already. In 2009 Selene is among the five called to represent Italy in the World Economic Forum as a Young Global Leader. In 2010 she starts PlainInk attracting global praise again.
This year she was also called to be a part of the task force of the Minister Passera, offering her experience in social innovation for the new startup act. Within the international social field, a person her age but even older, her CV is unrivalled but Selene doesn't get a big head and keep her usual feeling and simplicity, and while the world awards her with a prize she is already projecting herself into the future with new ideas and projects.
Today, in New Delhi, she has been given the Rolex Awards Young Laureates the most important international prize after the Nobel prize for peace, first Italian woman to get this prestigious award. Before noon the announcement has been made before a large group of international media, among whom the italian Panorama that will interview Selene for our country.
Her nomination is cause for great pride in our school, the Shri Aghoreshwar Gurukul – she is a part of the management committee – and to all of us but it is also a recognition of the high contents of her work from the ones who can recognize the merits whereas others cannot do that.
Congratulations and all the best for your future, Chandra Maa!